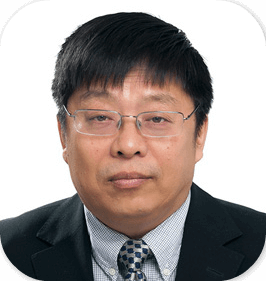 Prof. Derong Liu
IEEE Fellow
Guangdong University of Technology, China

Derong Liu received the PhD degree in electrical engineering from the University of Notre Dame in 1994. He became a Full Professor of Electrical and Computer Engineering and of Computer Science at the University of Illinois at Chicago in 2006. He was selected for the "100 Talents Program" by the Chinese Academy of Sciences in 2008, and he served as the Associate Director of The State Key Laboratory of Management and Control for Complex Systems at the Institute of Automation, from 2010 to 2015. He has published 19 books. He is the Editor-in-Chief of Artificial Intelligence Review (Springer). He was the Editor-in-Chief of the IEEE Transactions on Neural Networks and Learning Systems from 2010 to 2105. He is a Fellow of the IEEE, a Fellow of the International Neural Network Society, and a Fellow of the International Association of Pattern Recognition.



Prof. Makoto Iwasaki
IEEE Fellow
Nagoya Institute of Technology, Japan

Makoto Iwasaki received the B.S., M.S., and Dr. Eng. degrees in electrical and computer engineering from Nagoya Institute of Technology, Nagoya, Japan, in 1986, 1988, and 1991, respectively. Since 1991, he has been with the Department of Computer Science and Engineering, Nagoya Institute of Technology, where he is currently a Professor at the Department of Electrical and Mechanical Engineering. As professional contributions of the IEEE, he has been an AdCom member of IES in term of 2010 to 2019, a Technical Editor for IEEE/ASME TMech from 2010 to 2014, an Associate Editor for IEEE TIE since 2014, a Management Committee member of IEEE/ASME TMech (Secretary in 2016 and Treasurer in 2017), a Co-Editors-in-Chief for IEEE TIE since 2016, a Vice President for Planning and Development in term of 2018 to 2021, respectively. He is IEEE fellow class 2015 for "contributions to fast and precise positioning in motion controller design". He has received the Best Paper Award of Trans of IEE Japan in 2013, the Best Paper Award of Fanuc FA Robot Foundation in 2011, the Technical Development Award of IEE Japan in 2017, the Nagamori Awards in 2017, the Ichimura Prize in Industry for Excellent Achievement of Ichimura Foundation for New Technology in 2018, the Technology Award of the Japan Society for Precision Engineering in 2018, and the Commendation for Science and Technology by the Japanese Minister of Education in 2019, respectively. His current research interests are the applications of control theories to linear/nonlinear modeling and precision positioning, through various collaborative research activities with industries.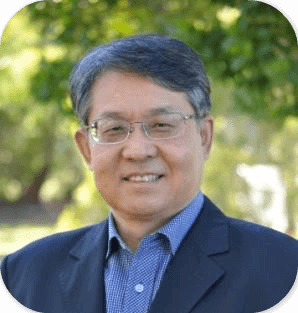 Prof. William Guo
Central Queensland University, Australia

William is a teaching professor in mathematics education and computing at CQUniversity. He has made a profound impact on students learning outcomes and experience in mathematics for hundreds of engineering and education students at CQUniversity since 2013. This includes writing three brand-new mathematics textbooks published by Pearson since 2014, which have been liked by students. His effort on teaching mathematics subjects has been appreciated by students, which has brought him multiple Student Voice Commendation Awards since 2014. His excellence in education has been recognized nationally by Australian Research Council (ARC) as an ARC nominated Expert Peer Reviewer in STEM Education in the 2018 Excellence in Research of Australia (ERA) assessment. He was also an External Expert of Tertiary Education Quality & Standards Agency (TEQSA) of Australia (2017-2019).
His research in modelling, simulation and applied computation is also internationally recognized through his 100+ publications, leadership roles in international conferences, editorship of special issues in international journals, including Frontiers in Genetics, IEEE Access, International Journal of Computational Intelligence Systems, Mathematical Problems in Engineering.
William received his PhD from The University of Western Australia in 1999. He has been a faculty member at Edith Cowan University (2001-2007) and Central Queensland University (2007-). He is a member of IEEE and an Accredited Member of AustMS.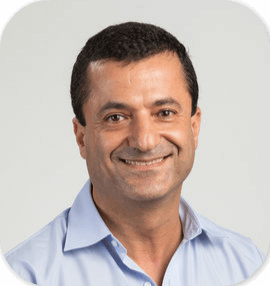 Prof. Ghassan Beydoun
University of Technology Sydney, Australia

Prof. Ghassan Beydoun is currently based at the Faculty of Engineering and Information Technology in University of Technology Sydney, where he is also deputy Head of School (Research) Systems, Management and Leadership at the University of Technology Sydney. He is also an adjunct senior research fellow at the School of Information Systems, Management and Technology at the University of New South Wales, an associate editor of the International Journal of Intelligent Information Technologies (IJIIT) and an Editorial member of the Journal of Software. He received a degree in computer science and a PhD degree in knowledge systems from the University of New South Wales in 2000. His research interests include multi agent systems applications, ontologies and their applications, and knowledge acquisition. He is currently working on a project sponsored by an Australian Research Council Discovery Grant to investigate the best uses of ontologies in developing methodologies for complex systems and another project with SES on exploring the use of ontologies for flood management decision support. He has authored more than 100 journal and conference papers in these areas over the past 15 years. His most recent publication appeared in IEEE Transactions of Software Engineering, Information Systems journal, Information and Management, International Journal of Human Computer Studies, Information Processing and management and others.